This meme formerly hosted by MizB, is now hosted by Sam over at Taking on a World of Words.
Why not join in? Just answer the following three questions in a post and then put a link to that post in the Comments over at Taking on a World of Words.
The questions are:
What are you currently reading?
What did you recently finish reading?
What do you think you'll read next?
All images link back to their respective Goodreads page.
What am I currently reading?
Goodreads Synopsis: Rook is chasing her dream—film school and a chance at a life beyond the one she ran from six months ago. But before she can become the girl she wants to be, she must deal with the girl she left behind.
Ronin is also chasing his dream—a family of his own and a life away from erotic modeling. And he too, has a past he's trying to forget. A past that makes Rook question everything about their life together.
Lies, secrets, and shocking truths will rock the foundation Rook and Ronin have built. Can they put the past behind them and move forward together? Or is this just another too good to be true relationship that will crash and burn in the end?
Current completion: 30% – Currently reading Panic from the complete 7 book series bundle.
∞
Goodreads Synopsis: Meghan Chase has a secret destiny; one she could never have imagined.
Something has always felt slightly off in Meghan's life, ever since her father disappeared before her eyes when she was six. She has never quite fit in at school or at home.
When a dark stranger begins watching her from afar, and her prankster best friend becomes strangely protective of her, Meghan senses that everything she's known is about to change.
But she could never have guessed the truth – that she is the daughter of a mythical faery king and is a pawn in a deadly war. Now Meghan will learn just how far she'll go to save someone she cares about, to stop a mysterious evil, no faery creature dare face; and to find love with a young prince who might rather see her dead than let her touch his icy heart.
Current completion: 10% – I'm put off slightly by the Young Adult. I find myself disliking the characters because of their age and portrayal rather than the actual characters. Meghan is a little whiny and a little bleh for my tastes.
What did I recently finish reading?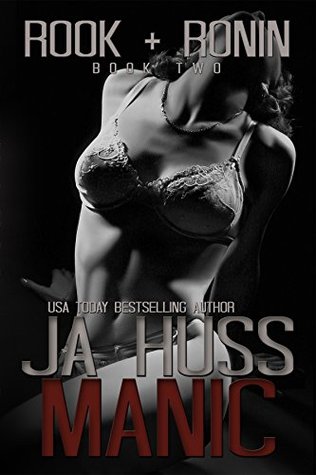 Goodreads Synopsis: TRAGIC is over and Rook is ready for the future—Spencer Shrike and the STURGIS contract!
It's three months of body art modeling! That means three months of Spencer Shrike's paintbrush all over her body, three months in front of Antoine's camera, and three months of twenty-four hour filming for Spencer's Biker Channel reality show.
Wait a minute…what reality show? Maybe she should've read that STURGIS contract a little closer? 😉
Sure, Rook's bank account is almost overflowing, but Ronin is angry, Clare is trying to escape rehab, Antoine is a worried mess, and Elise is just trying to hold everyone together. Her new family is about to fall apart before she even gets the chance to enjoy them.
Add in a mysterious man from her past, a road trip to the famous Sturgis Motorcycle Rally, and a final show in front of the entire world where all her goods are on display, and you've got Manic—a new adult contemporary romance that will definitely make your summer sizzle!
My verdict: ★★★
∞
Goodreads Synopsis: In a place where realms combine and portals open passages to the unknown, a prophecy speaks of fertility being restored to his people through the taking of King Kabril's mate.
The prophecy neglects to mention she lacks something vital to his kind–wings. Kabril, King of the Buteos Regalis has no interest in taking a human mate. His kind believes humans are dirty, vile creatures who rely on machines to lift them into the air. The last place he wants to go in search of his mate is Earth, but he's left no choice.
Never did he expect to find love on a planet with one moon, people who lack wings and a stubborn vixen who makes his heart soar. When he does, he fears the truth about who and what he truly is will steal it away. Little does he know his enemies fully intend on doing the taking.
My verdict: ★★★★★
∞
Goodreads Synopsis: A trained assassin. A man even the deadliest of warriors fear. To cross him is foolish. To steal his heart is pure madness.
Sachin, head advisor to the king of the Accipitridae realm, has been forced to put his trips to Earth on hold. He's not been honest with himself or King Kabril about his need to visit the primitive planet.
The king thinks him to be a womanizer, out to bed as many human females as possible. In truth, a woman he should have been able to woo with little to no effort-his mate-has found someone else to fill that void in her life.
She wasn't supposed to be on Earth.
She wasn't supposed to be human. And she sure the hell wasn't supposed to agree to marry another man while Sachin was away. Sachin must make a choice, give up the one woman he knows to be his true mate and let her live in ignorant bliss of what walks among her people, or fight for what's his, taking it at all costs.
My verdict: ★★★★★
∞
Goodreads Synopsis: When the oracle warns Prince Aeson that his future mate is in the human realm and is in great danger, he wastes no time going in search of her. Problem is, he has no idea who he's looking for. He's never met her and the oracle couldn't give him anything more than small clues as to who she is and where she might be.
Sent to one of his favorite hangouts–a sex club–Aeson is stunned when a beauty shows up on the arm of another man, a man void of emotion. He senses trouble surrounding her and something else–something that marks her as his. He doesn't care if she is or isn't the woman the oracle told him about, she's the woman he wants. Anyone who dares to stand in his way will feel his wrath and, before the night is out, she'll feel exactly what it's like to be taken by a prince.
My verdict: ★★★★
∞
Goodreads Synopsis: Warrior, bastard, outcast, traitor to his kind, these are all labels Lazar has worn for the past several years, since he took a stand against the actions of a mad king. He's defended the Kingdom of the Hawks even though the blood of the Falcons runs through his veins. He's bedded their women, drank their mead and protected their king. None of that makes him one of them. An empty pit has been in his stomach for years, believing his true mate perished long ago. When he learns she's alive, he has to not only win her over, but also make her understand men who can shift into birds aren't the things of nightmares. They're real, and he's one of them.
Sabrina lives a relatively sheltered life. Her overprotective uncle means well but can sometimes go too far. When he shows up with a sexy hunk she's dreamed about, it's all Sabrina can do to control her emotions. As old lies are uncovered, she has to decide if she should open her heart to a man who has made using women an art form and who also happens to have wings. Plus, he's more than just any old shifter male. He's the rightful king of the Falco, and it's time he rose to his position and accepted his destiny, even if that destiny includes her.
My verdict: ★★★★
∞
Goodreads Synopsis: Youngest born in a family of royal hawk shifters, Rossi is used to dodging responsibility and doing what he wishes. His needs are simple—he likes fighting, and bedding beautiful women. He isn't looking for a mate, so when his meddlesome sister-in-law decides to divine his future, he's stunned to find out he's about to meet her—the one. His mate. And she's human.
As one who does his best to limit his time in the human realm, Rossi believes there is no chance he'll cross paths with the woman destiny has in store for him. After all, it's not as if humans fall from the sky in the realm of bird shifters.
Or do they?
My verdict: ★★★
∞
Goodreads Synopsis:  Ancient, eternal, magikal, and in love with a woman immune to his charms. The combination can bring even the strongest druid sorcerer to his knees. Coyle O'Caha, a seven-hundred-year-old, immortal druid sorcerer, has one claim to fame – his experience mentoring fledgling witches. Three years ago, he found his soulmate, Deri Sullivan. With Deri haunting his dreams, he can no longer wait to claim her. He's tired of waiting for her to fall for his charms and see that he's the man for her. Of course, that's easier said than done since Deri is immune to both his charm and magik.
Deri Sullivan's boss is a real piece of work. Not only is Coyle a millionaire with a body to die for and an attitude to match, but he also has a Scottish lilt which makes her knees weak. He's a certified ladies' man. A man she should avoid at all costs. A man she can't seem to quit dreaming about. A man with whom she wishes she could share her secret. Sometimes love happens at its own pace, other times, a supernatural nudge is needed.
My verdict: ★★★★
∞
Goodreads Synopsis: Contains ROUGH, HARD, and FIERCE – all three books in Colin and Allie's complete story! This boxed set in the Chicago Underground series is over 400 pages.
Meet the woman shaped by betrayal and the man determined to save her at any cost…
ROUGH (Book One)
I'm a cautionary tale. A statistic. A victim. A single teenage mother from the poor part of town. Most of the time I'm too busy working and struggling to care what people think. Survival doesn't come easy.
I have a dark secret, a pressure valve, a rare moment just for myself. On these nights I visit a club. There I find men who give me what I need.
Men like Colin.
But he wants more than a few stolen hours. He demands more than my body. He wants my heart and soul–my happily ever after. I never thought I'd be Cinderella. I never thought a man that rough could be my prince.
HARD (Book Two)
What Colin doesn't know can't hurt him.
At least that's what I tell myself about the secrets I keep. I don't have a choice, not if I want to keep my daughter safe. And keep him Colin safe too. There are enemies in the shadows waiting to strike from all sides. I'm holding them out with my bare hands, but it's hard not to get crushed in the process.
And the truth has a way of coming out.
If I'm not careful, the past I've been working so hard to hide, the pain I've been fighting so long to outrun, will wipe out the man I love.
FIERCE (Book Three)
I'm torn between what I want and what I need. Between the men in my past and the man by my side. Colin has tried to control me, to use me. But he also guards me so fiercely my heart aches.
Raincheck. Business. Don't wait up. –C
That's the note he leaves for me, as if I could sit around while he fights my dragons. As if I could let himself get killed in some vain attempt to protect me.
There's no protection left for me. No redemption either.
This is my battle, and I've already lost.
My verdict: ★★★
I felt just about comfortable enough to give this boxset 3 stars as a whole. I didn't enjoy them as much as some people but that's just me – I felt there was too much missing and too much secrecy for me to really care about finishing it.
What do I think I'll read next?
I've got nothing planned to read per se as I'm just randomly picking for a change 🙂