This meme formerly hosted by MizB, is now hosted by Sam over at Taking on a World of Words.
Why not join in? Just answer the following three questions in a post and then put a link to that post in the Comments over at Taking on a World of Words.
The questions are:
What are you currently reading?
What did you recently finish reading?
What do you think you'll read next?
All images link back to their respective Goodreads page.
What am I currently reading?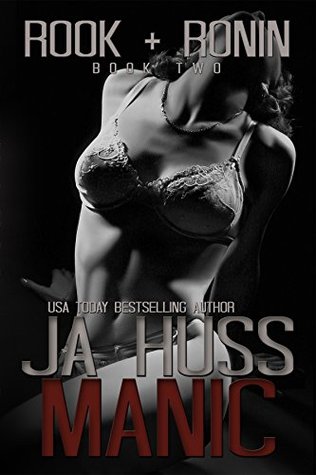 Goodreads Synopsis: TRAGIC is over and Rook is ready for the future—Spencer Shrike and the STURGIS contract!
It's three months of body art modeling! That means three months of Spencer Shrike's paintbrush all over her body, three months in front of Antoine's camera, and three months of twenty-four hour filming for Spencer's Biker Channel reality show.
Wait a minute…what reality show? Maybe she should've read that STURGIS contract a little closer? 😉
Sure, Rook's bank account is almost overflowing, but Ronin is angry, Clare is trying to escape rehab, Antoine is a worried mess, and Elise is just trying to hold everyone together. Her new family is about to fall apart before she even gets the chance to enjoy them.
Add in a mysterious man from her past, a road trip to the famous Sturgis Motorcycle Rally, and a final show in front of the entire world where all her goods are on display, and you've got Manic—a new adult contemporary romance that will definitely make your summer sizzle!
Current completion: 16% – Currently reading Manic from the complete 7 book series bundle. I haven't gone much further in the story to be honest. I'm half way through Chapter One of Manic.
What did I recently finish reading?

Goodreads Synopsis: An immortal war has been brewing in the darkness . . . And now one woman has stumbled into the shadows.
Chicago private investigator Kira Graceling should have just kept on walking. But her sense of duty refused to let her ignore the moans of pain coming from inside a warehouse just before dawn. Suddenly she finds herself in a world she's only imagined in her worst nightmares.
At the center is Mencheres, a breathtaking Master vampire who thought he'd seen it all. Then Kira appears, this fearless, beautiful . . . human who braved death to rescue him. Though he burns for her, keeping Kira in his world means risking her life. Yet sending her away is unthinkable.
But with danger closing in, Mencheres must choose either the woman he craves, or embracing the darkest magic to defeat an enemy bent on his eternal destruction.
My verdict: ★★★★★
∞
Goodreads Synopsis: Cole has wanted Tess for years. And he's warned her of this several times. He's also warned her HOW he wants her. Tied down in his bed, under his domination, surrendering to his desires…
My verdict: ★
I'm pretty sure you can work out what the book is about from the cover, the title and it's pitiful excuse for a synopsis. I found this to be overly vulgar, the male character was a pretentious arsehole who needed a good punch in the face.
As a fan of Lora Leigh's Breeds series,  I went into Surrender hoping for a bit of the same and was promptly disappointed.
∞
Goodreads Synopsis: She's the hot new professor.
He's the star quarterback.
A scandalous new app is about to make their two worlds collide.
What happens when that line is crossed? Because once you step over it—there's no going back…
My verdict: ★★★
Wasn't bad, though I didn't quite understand why the fact that the professor is basically a hooker.
∞
Goodreads Synopsis: What if time was the only thing that kept you from falling in love?
What if you knew when your time was up?
Kate Wesley knows about that all too well. When time is no longer on her side, she decides to live. To be spontaneous and live with no regrets. But her perfectly crafted plan is shattered when she meets Gabe and the moment he comes face to face with her, he realizes he doesn't ever want to let go. No matter how fast she runs away.
Life has a tricky way of catching up to you, of forcing your hand, of leaving you with no choice. Kate accepts her destiny and pushes anyone out that threatens to get close. But how will she feel when Gabe pushes back?
Would you give your heart to someone if you knew it wouldn't last forever?
Would you risk it anyway for a chance at love?

My verdict: ★★★
∞
Goodreads Synopsis: I have a history of picking the wrong guy. Gay? Player? Momma's boy? Check, check and check.
Now I can't stop fantasizing about one of the customers at the coffee shop I work at between classes. It's just a harmless crush, right? It's not like I ever see this guy outside of the coffee shop. It's not like I'm going to see him while attempting to get birth control at the student clinic. While wearing a paper gown. While sitting on an exam table. Because he's the doctor. Shoot. Me.
But what if, for once, the man I've had the dirtiest, most scandalous fantasies about turned out to be everything but wrong?
My verdict: ★★★★
This was very good for a first novel although I did find both characters rather annoying at times and the writing kind of went off on a tangent here and there but other than that I liked the story-line.
∞
Goodreads Synopsis: Darren Shan is just an ordinary schoolboy – until he gets an invitation to visit the Cirque du Freak…until he meets Madam Octa…until he comes face to face with a creature of the night.
Soon, Darren and his friend Steve are caught in a deadly trap. Darren must make a bargain with the one person who can save Steve. But that person is not human and only deals in blood…
My verdict: ★★★★
I've read Cirque du Freak before when I was quite young and really enjoyed it then, same as now.
∞
Goodreads Synopsis: UGLY IS IN THE EYE OF THE BEHOLDER… My name is Lily Snow. I am twenty-five years old, and despite being born with an unattractive face, I have never doubted who I am: smart, driven, and beautiful on the inside.
Until I met Maxwell Cole.
He's handsome, excessively wealthy, and the owner of Cole Cosmetics. It's been my dream to work for this man for as long as I can remember. The good news is he wants to hire me. The bad news is he wants me for all the wrong reasons. Ugly reasons.
In exchange, he's offered me my dreams on a silver platter. The job. The title. A beautiful future. But this man is as messed up and ugly as they come on the inside. I'm not sure anyone can help him, and he just might take my heart down with him.
My verdict: ★★★★
Review will be up shortly
∞
Goodreads synopsis: Alexa Holland's father was her hero—until her shocking discovery that she and her mother weren't his only family. Ever since, Alexa has worked to turn her life in a different direction and forge her own identity outside of his terrible secrets,. But when she meets a man who's as damaged by her father's mistakes as she is, Alexa must help him.
Caine Carraway wants nothing to do with Alexa's efforts at redemption, but it's not so easy to push her away. Determined to make her hate him, he brings her to the edge of her patience and waits for her to walk away. But his actions only draw them together and, despite the odds, they begin an intense and explosive affair.
Only Caine knows he can never be the white knight that Alexa has always longed for. And when they're on the precipice of danger, he finds he'll do anything to protect either one of them from being hurt again…
My verdict: ★★★★
∞
I abandoned The YA Readers Little Black Book by Various authors be cause I couldn't get on with it and I also abandoned Tainted Black by Shanora Williams due to the content that had no warning. It may not necessarily be sensitive to most readers but it was to me and I didn't like not having a warning.
What do I think I'll read next?
 Goodreads synopsis: Rook is chasing her dream—film school and a chance at a life beyond the one she ran from six months ago. But before she can become the girl she wants to be, she must deal with the girl she left behind.
Ronin is also chasing his dream—a family of his own and a life away from erotic modeling. And he too, has a past he's trying to forget. A past that makes Rook question everything about their life together.
Lies, secrets, and shocking truths will rock the foundation Rook and Ronin have built. Can they put the past behind them and move forward together? Or is this just another too good to be true relationship that will crash and burn in the end?
∞
Goodreads synopsis: My name is Peter Grant. Until January I was just another probationary constable in that mighty army for justice known to all right-thinking people as the Metropolitan Police Service, and to everyone else as the Filth. My only concerns in life were how to avoid a transfer to the Case Progression Unit – We do paperwork so real coppers don't have to – and finding a way to climb into the panties of the outrageously perky WPC Leslie May. Then one night, in pursuance of a murder inquiry, I tried to take a witness statement from a man who was dead, but disturbingly voluble, and that brought me to the attention of Chief Inspector Nightingale, the last wizard in England. And that, as they say, is where the story begins.
Now I'm a Detective Constable and a trainee wizard, the first apprentice in fifty years, and my world has become somewhat more complicated. I'm dealing with nests of vampires in Purley, negotiating a truce between the warring god and goddess of the Thames, and digging up graves in Covent Garden – and that's just routine. There's something festering at the heart of the city I love, a malicious, vengeful spirit that takes ordinary Londoners and twists them into grotesque mannequins to act out its drama of violence and despair.
The spirit of riot and rebellion has awakened in the city, and it's falling to me to bring order out of chaos – or die trying. Which, I don't mind telling you, would involve a hell of a lot of paperwork.